Belangrijkste misvattingen over groei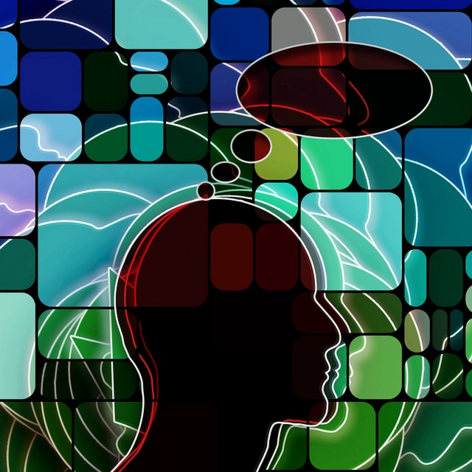 Benieuwd naar de denkfouten over groei en nog 9 spraakmakende artikelen uit internationale media?
1. NetSuite Outage Idles Finance Departments
Can your finance team do without its accounting or ERP system for up to seven hours? That's what many Oracle NetSuite customers in the United States (and possibly internationally) experienced on Tuesday. The NetSuite platform was down for almost a full working day, with customers unable to access the vendor's cloud-based applications, according to status updates from NetSuite and message board posts from financial professionals.
2. Using Play to Address Uncertainties at Work
Organisations face ongoing and rapid changes. The stress and anxieties that ensue can impair individuals' resilience and their ability to adapt and cooperate. That can affect their behaviour negatively and cause teams to become dysfunctional. Leaders must find a way to address the work-related anxieties of individuals and groups in their organisation. To do so, they need to engage in activities that improve people's understanding of the context in which the organisation operates. Insights gained from such activities can be used to create work environments that are more meaningful and improve performance.
3. Equipping leaders for merger integration success
Mergers are high-profile, high-risk events. Success requires executive alignment on the goals for performance and value capture, the approach to mitigating integration risks, and the desired "NewCo" culture and ways of working. The stakes are huge, as executives must make decisions in the pressure-cooker environment of sky-high expectations and tight timelines, shadowed by the knowledge that mergers often define leaders' careers and legacies, for better or for worse.
4. Mistakes Companies Make About Growth Mindsets
Like any psychological concept that booms in popularity, growth mindset — the dual belief that skills and abilities can be improved, and that developing your skills and abilities is the purpose of the work you do — is ripe for misinterpretation. Hoping to learn how organizations put growth mindset to use in a rapidly changing work environment, the NeuroLeadership Institute has spent the last two months interviewing HR practitioners at more than 20 major organizations around the world. Our goal is to find out what, exactly, leaders are doing when they implement growth mindset around their organization.
5. Five Actions to Improve Sales Force Effectiveness
Sales people that act like owners simultaneously strive to achieve short-term sales goals while investing in the future by establishing fruitful long-term relationships and working to ensure ongoing customer loyalty. However, too often sales incentive plans are ill-conceived and constructed piecemeal with adverse behavioral biases, resulting in anything but an ownership mentality. Here's how to do it right. 
6. Six Risk Management Methods to Reduce the Inherent Risk of Cryptocurrency
Cryptocurrency is here to stay and executives must be smart about the risks posed and manage accordingly. This article looks at 6 risk management methods in which the high inherent risks of cryptocurrency can be reduced and thus install more confidence and trust in the currency transactions. The methods are wide ranging and, if applied in total, could confirm the acceptance and spread of cryptocurrency, a currency for the 21st century.
7. Facebook has become exhausting. Why are we still on it?
A few weeks ago, I pitched my editor a story about exploring what my experiences would be like if I avoided going on Facebook for 10 days. I expected it to be a lighthearted, humorous exploration about the withdrawals of social media addiction. After all, I had visited the site dozens of times a day, every day, for more than 10 years. Like many, I've come to rely on it for keeping in touch with friends, getting news, and updating people on my life.
8. How AI enables the cognitive supply chain
Imagine a scenario where you have a critical client meeting and your flight is delayed due to aircraft maintenance and a lack of spare parts. Imagine another scenario where a manufacturing company cannot commit to an incremental business opportunity due to inflexible production lines. Or a promotion that results in a significantly lower uplift than estimated, leading to supply chain losses from excess inventory. Supply chain-operations are far too slow to respond to changes in demand.
9. How corporate directors can improve cyber readiness
According to a recent Deloitte poll of more than 1,130 senior executives, just 16.7% were highly confident in the effectiveness of their organisation's current plans to manage and respond to cyber risk. For executives in certain industries, the numbers were even lower. Just 14.3% of executives in financial services reported having high confidence in their company's cyber readiness, followed by technology, media, and telecoms (11.8%) and energy and resources (5.6%).
10. Inside the World's 10 Most Beautiful Offices of 2018
Inside the World's 10 Most Beautiful Offices of 2018. This year's picks for World's Coolest Offices boast unique features to cater to every need–from gelato bars to digital detox rooms. Beyond the perks, they're also simply beautiful spaces–in which to work, to crank on deadline, or just to dream up the next big idea.