Chief accounting officer: finance in de cloud is anders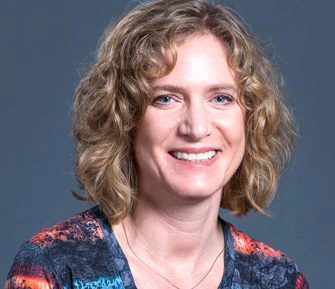 Globalisering, complexe regulering en snelle veranderingen in het bedrijfsleven hebben een grote impact op de finance functie. Technologische keuzes van finance professionals bepalen in grote mate het succes van bedrijven om mee te veranderen. Cloud-technologie speelt daarin een belangrijke rol, stelt Chief Accounting Officer Robynne Sisco van Workday. Deze blog is in het Engels geschreven.
Door Chief Accounting Officer Robynne Sisco
We live in a very different world from when I started in corporate finance more than 25 years ago. Globalization, an increasingly complex regulatory environment, and the faster pace of business are among the modern realities that impact our jobs as finance professionals. While these changes have created more challenges, they have provided us with opportunities to serve in more strategic and advisory roles at our workplaces.
Technology can make a difference
This is where technology can make a difference. All of us depend on it, yet among the multiple finance systems I've used in past jobs I can't recall one that kept up with the needs of a modern business. My experience changed, however, after I joined Workday as chief accounting officer in 2012 and became a user of our own cloud-based application, 
Workday Financial Management
.
While some of the challenges I face on a daily basis remain the same, the way I address them has dramatically changed for the better. These improvements are so significant that I plan to share them in a series of blog posts. In this first one, I'll focus on two distinct differences in how a cloud-based system handles changes and updates compared with the traditional on-premise systems I've used.
Configuring in Minutes, Not Months. A fast-paced and demanding global business environment is now the way of life in finance. Whether it's adding operating entities, contracting in new currencies, adding new products to the revenue stream or other changes, finance teams must be able to move quickly to support the business and account for it accurately.
Minutes instead of months
One of the first things I noticed after joining Workday was that setting up a new operating entity with full procure-to-pay and order-to-cash functionality takes only minutes in our system. Doing this in a traditional system typically requires scoping out the work with the IT department followed by the development and rollout of the new capabilities, all of which usually takes months to complete. I had never witnessed anything like the speedy change process that's made possible by Workday's cloud-based configurable organizational structures and business process framework.
More Consumable Feature Releases. Anyone who has gone through a financials software upgrade knows it's a big, expensive project that can take more than a year to complete. The steady delivery of feature releases as part of a software subscription in the cloud has always appealed to me, and in my time here it's certainly proved its value. This model provides our finance team members with new capabilities, such as 
Composite Reporting
, that improve their productivity without business disruption. With legacy technology demanding complex and lengthy onsite upgrades, managers often have to pull people away from their current work and put other initiatives on hold. In contrast, the subscription model delivers to our team an ongoing series of quick wins that energize people instead of burning them out.
Citizen of the cloud 
This early knowledge I've gained as a "citizen of the cloud," as we say at Workday, is important to share because I believe most if not all finance organizations will eventually move their systems to a cloud environment. Each one will choose the timing that is right for them; for some it will happen when they're facing an expensive and time-consuming upgrade, and for others it will be when they realize their current system no longer supports their business needs. But make no mistake—this is the future.
Robynne Sisco
 is the chief accounting officer at Workday and is responsible for the day-to-day management of accounting operations.
Deze blog verscheen eerder op 
CFO.nl