3 manieren om het talentprobleem op te lossen bij Finance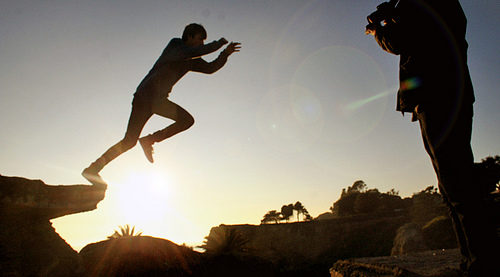 Drie manieren om het talentprobleem op te lossen, vier manieren om sneller te leren. Wat had u niet mogen missen in de internationale management e-zines?
1. This 1 Sentence Summarizes the Entire Millennial Generation
Ambition is an admirable trait. Impatience is not. I am a Millennial. I am 27 years old. Most of my friends are Millennials. My peers are, of course, Millennials. So, in terms of "the great debate" of what makes a successful (or unsuccessful) "Millennial," I see what works and what doesn't based on the performance of those around me. Let me tell you: There is no shortage of ambitious Millennials.
2. Trump's First State of the Union: 3 Unforgettable Stories That Will Amaze and Inspire You
Whether you love President Donald Trump or hate him, his first State of the Union Speech on Tuesday was a powerful reminder of a very valuable lesson for any public speaker: If you truly want to make a point, take the focus off yourself and tell your audience a story about someone who might be just like themselves.
3. Three Ways to Bridge the Finance Talent Gap
Chances are, when I'm not at my day job or with my family, you can find me at my favorite Bay Area wine shop. Before you judge, let me clarify that I am part owner of this particular shop. Spending my time there, interacting with people of all ages, has validated something for me: millennials are more willing than any other generation to move on to new opportunities if they don't feel fulfilled…
4. Four Proven Methods for Learning Faster
Learning can be hard work. That's what it comes down to, and it doesn't lead to a simple answer or an easy answer. We have one thing going for us, though. Our brains love to learn. Our brains are constantly optimizing themselves, and when we feel this happening successfully it's deeply satisfying. The way to learn better and faster is to create conditions that maximize this optimization.
5. The five trademarks of agile organizations
Agile organizations—of any size and across industries—have five key elements in common. Our experience and research demonstrate that successful agile organizations consistently exhibit the five trademarks described in this article. The trademarks include a network of teams within a people-centered culture that operates in rapid learning and fast decision cycles which are enabled by technology, and a common purpose that co-creates value for all stakeholders. These trademarks complement the findings from "How to create an agile organization."
6. Jeff Bezos Just Shared His 3-Step Formula for Success–and It's Absolutely Brilliant
Shockwaves were sent through the health care industry yesterday when three corporate powerhouses–Amazon, Berkshire Hathaway, and JPMorgan Chase–announced they were teaming up in attempt to provide better health care for their collective employees (which currently number over a million people). A joint statement from the three companies set the tone for what will no doubt be a challenging endeavor…
7. A CFO's Quest for 'The Price Is Right'
At large companies, many CFOs are only peripherally involved in pricing decisions. It's often different at smaller firms, where finance chiefs tend to wear more hats. But even there, it's probably quite rare for pricing to be the CFO's primary focus, as it is at Xometry. In fact, the opportunity to instill more rational pricing into a market niche was a key formative element for the company.
8. 8 Things You'll Visibly Notice When Working for a Toxic Company
I'll never forget it as long as I live. While reporting to a previous CEO as the head of talent management a few years back, I had to present a report outlining the top five reasons people were quitting in droves. I also had to break the news that confidential exit interview data showed that he was "reason No.5." Bullying, disrespecting, and belittling others, and other uncivil behaviors were common reasons people bailed as a result of his toxic leadership style.  
9. Why everyone should be in sales
Every department — including finance and accounting — should have a sales mindset, a marketing company CEO argues. Here are his main points.
10. Don't Forget Cybersecurity in M&A Due Diligence
For companies seeking to grow or diversify, mergers and acquisitions make perfect sense. Global activity is accelerating, with Wall Street forecasts indicating an upswing in corporate M&A in 2018 and the U.S. merger market set to clear $1 trillion for the fourth year in a row. But there is a note of caution. An Accenture Strategy analysis of the 500 largest acquisitions by publicly traded companies found that 45% were struggling to succeed.